Putnoe Woods covers an approximate area of 10.5 hectares and lies just below Mowsbury Hillfort and Mowsbury Hill Meadow at Ravensden. The wood is now less than 10% of what is was when the area was mentioned in the Domesday Book and before that when a Scandinavian named Putta settled there.
Mowsbury Hillfort Rises commandingly above the driving range at Mowsbury golf course and is approximately seven acres in size, the best preserved of only 10 univallate hillforts in Bedfordshire, a single line of defenses, one bank and ditch. Both areas support a rich diversity of wild life and plants as well as being of historical interest.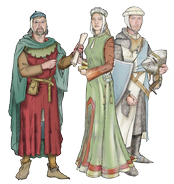 Both sites are owned and managed by Bedford Borough Council having been bought in the mid twentieth century with the proceeds of the sale of the present Midland Road railway station site.

The Parks Dept and the Priory park rangers are responsible for the implementation of the management strategies and the friends group assist the park rangers in practical and promotional tasks.
You can keep in touch with us via our Facebook page, Twitter: @mowshillfort or the Diary and contacts page on this site. Can't find what you are looking for try here Page Index.


19.00, Tuesday 13th November 2018.
Venue.
Cloverdale Retreat Café, Priory Country Park
.
January 15th 2019. Booking and event information to be released early December.
If you have a photograph of either site that you would like to share email it to us and we will add it to our albums.